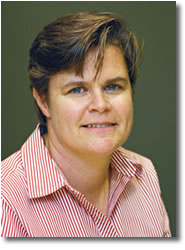 In accordance with the Aircraft Electronics Association's bylaws, Gary Harpster, AEA chairman of the board, recently appointed Kim Stephenson of L-3 Aviation Products as the international secretary of the board. Stephenson will complete the unexpired term of Chuck Freeland, who passed away in June following a lengthy battle with cancer.
After completing a bachelor's degree in aeronautics from Miami (Ohio) University and becoming an instrument-rated commercial pilot, Stephenson began her aviation career by working at a Beechcraft sales office, and later for Mooney Aircraft where she delivered and eventually sold aircraft.
In 1998, she joined L-3 where she is currently the senior manager of aftermarket business development.
Her involvement in the AEA also began in 1998, and she was elected to the board of directors in 2009. Stephenson has served on the AEA's Trusteeship Committee, the Program and Member Services Committee, the ad hoc Avionics Market Report Committee, as well as the association's Member of the Year Nominating Committee.