Thom Duncan Avionics founder shares his shop's overnight success story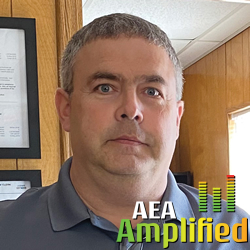 Thom Duncan, president of Thom Duncan Avionics in Fayetteville, Tennessee, has been fixing electronics since childhood. Since opening a shop at the Fayetteville Municipal Airport in December 2018, he has led a rapidly growing business that specializes in avionics for single- and twin-engine aircraft. Get to know one of aviation's technology experts in this episode of AEA Amplified.
From the Aircraft Electronics Association, AEA Amplified is a podcast for aviation's technology experts. Learn more about the ever-changing world of avionics technologies from industry professionals and aviation enthusiasts. Subscribe to AEA Amplified on Apple Podcasts, Google Podcasts, Podbean, iHeart Radio or Spotify.