CCX Technologies president talks cybersecurity and avionics testing solutions on latest episode of AEA Amplified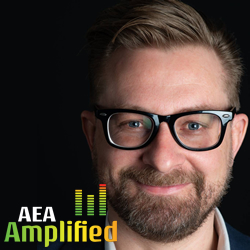 Chris Bartlett, president of CCX Technologies, discusses his company's wide range of cybersecurity and testing solutions for avionics OEMs, aircraft maintainers and military contractors. Based in Ottawa, Ontario, Canada, the company's T-RX Avionics Radio and Pulse Tester family of products are stand-alone tablets that help maintainers and installers save time and effort. Get to know one of aviation's technology experts in this episode of AEA Amplified.
From the Aircraft Electronics Association, AEA Amplified is a podcast for aviation's technology experts. Learn more about the ever-changing world of avionics technologies from industry professionals and aviation enthusiasts. Subscribe to AEA Amplified on Apple Podcasts, Google Podcasts, Podbean, iHeart Radio or Spotify.