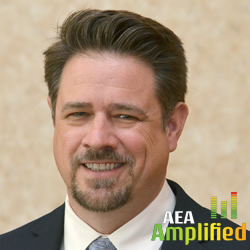 Bill Hanf began his avionics career in the United States Marine Corps. Today, he is the owner and president of Green Mountain Avionics in Middlebury, Vermont, a company he founded in 2011.
During the recent AEA Convention in New Orleans, the association's board of directors elected Hanf as its new chairman. Learn more about Hanf's avionics career and how he plans to lead the association in the years ahead in this episode of AEA Amplified.
Sponsored by Genesys Aerosystems, a Moog Company, AEA Amplified is a podcast for aviation's technology experts. Learn more about the ever-changing world of avionics technologies from industry professionals and aviation enthusiasts. Subscribe to AEA Amplified on Apple Podcasts, Google Podcasts, Pandora, Podbean, iHeart Radio or Spotify.