New hire to lead association's workforce initiatives
LEE'S SUMMIT, MISSOURI, April 4, 2023 -- The Aircraft Electronics Association has named Nick Brown as its director of workforce development. He will be in attendance at the AEA International Convention & Trade Show in Orlando, April 24-27, and will formally assume the role of this new position effective June 15.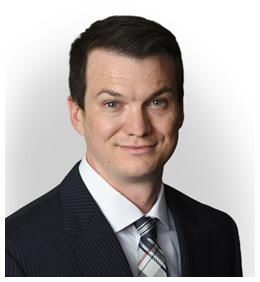 Brown currently serves as the aviation electronics instructor for Kent Career Technical Center in Grand Rapids, Michigan, where he is certified by the state of Michigan to teach career and technical standards. He leads the career and technical education program offered to more than 230 high school students in Kent County, Michigan, which prepares students to enter the workforce in various occupations.
For more than seven years, Brown has provided career, academic and counseling support to high school juniors and seniors. He has instructed students on ASTM's NCATT standards and helped certify more than 600 students with a 97% passing rate. In addition, Brown established personal and career goals for a wide variety of diverse students to ensure they excel in College and Career Readiness standards for adult education.
As part of his work, Brown created marketing and communications materials to establish outreach to local high schools in Kent County, Michigan, increasing the program's enrollment rate by 200% in one year. Brown also conducted and led regional forums with aviation industry leaders to discuss best practices in avionics and prepare students to enter the workforce at an advanced level.
In addition to his work at KCTC and his service on ASTM's aerospace personnel committee, Brown owns and operates Ace Avionics Training where he created an online training platform where transitioning active-duty military members can earn their avionics certifications. He is contracted by the U.S. Military Credentialing Services to help transition active-duty members in the United States Air Force and Army by earning civilian credentials.
Brown also spent eight years in the United States Air Force. His military career began in March 2007 as a radar avionics journeyman at Tinker Air Force Base in Oklahoma where he was responsible for leading teams of maintainers on E-3 AWACS. In May 2009, he relocated to Kadena Air Base in Japan where he was responsible for the preventative maintenance of state-of-the-art aviation support equipment. He later was named work center supervisor where he developed and trained new employees as maintenance technicians. He also was tasked by the Department of Defense to give safety training courses to more than 300 team members.
"The professional background and experience Nick brings to the association is invaluable," said Mike Adamson, AEA president and chief executive officer. "He has built and implemented a superior program to successfully place high school students in the workforce, and the results are remarkable. His work serves as a model for other school districts around the country to follow, particularly as it pertains to aircraft electronics. We are delighted to bring him aboard to a new position that was identified as essential through the AEA's strategic planning process. He is the perfect fit at the right time."
Brown has a bachelor's degree from Grand Valley State University and two master's degrees from Western Michigan University, one in workforce education development and leadership and a second in instructional design.
"I look forward to joining the AEA team at the conclusion of the current school year," Brown said. "This is an incredible opportunity to help recruit and retain the next generation of aircraft electronics technicians. The foundation for this work has been in place at AEA for several years, and I am excited to develop and implement some new initiatives to help our industry discover highly skilled candidates for these safety-critical technical careers."
– 30 –
Founded in 1957, the Aircraft Electronics Association represents nearly 1,300 member companies in more than 40 countries, including approved maintenance organizations specializing in maintenance, repair and installation of aircraft electronics systems in general aviation aircraft. The AEA membership also includes manufacturers of aircraft electronics equipment, instrument repair facilities, instrument manufacturers, airframe manufacturers, test equipment manufacturers, major distributors, engineers and educational institutions.