Members of the Aircraft Electronics Association recently elected new representatives to the board of directors. The following individuals will serve a three-year term through March 2026.
Gordon Cox, Avionics 2000
Danny Santiago, Banyan Air Service
Todd Winter, Mid-Continent Instruments and Avionics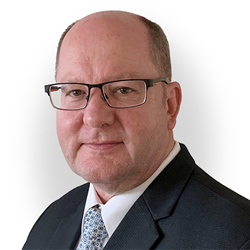 Gordon Cox begins his second term on the board and represents the South Pacific region. He is the general manager of Avionics 2000, an avionics support company in Essendon Fields, Victoria, Australia. Cox is in charge of the day-to-day management of Avionics 2000 and assists the managing director with long-term planning for the business.
As the company's CASA liaison, he also has oversight of installations, defect rectification and routine maintenance of aircraft. Cox has 40 years of experience in the avionics stream from business jets to small private aircraft, primarily in the management sector. A non-active pilot, he also is CASA licenced on a multitude of aircraft and types.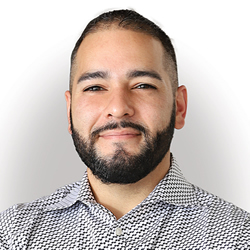 Danny Santiago of Banyan Air Service in Fort Lauderdale, Florida, begins his first term on the board. He began his aviation career at Broward College in pursuit of an A&P license. He attended Embry-Riddle Aeronautical University and received his bachelor's degree in aviation maintenance and management.
After his tenure with Southeast Turbines, Santiago moved to Banyan Air Service to take advantage of his aircraft maintenance license. Starting as an A&P technician, he was then made crew leader, specifically the Falcon lead. Within three years, Santiago secured the position of maintenance service manager at Banyan. Santiago assumed the role of director of avionics in January 2018. Recently, he has spearheaded the ADS-B and connectivity projects at Banyan and is the main liaison with GE and Gogo. Santiago is a member of the Gogo dealer advisory board and an active member of several business aviation organizations.
Todd Winter begins his second term on the board of directors after previously serving from 2000 to 2002. He is the president and CEO of Mid-Continent Instruments and Avionics, a leader in the aviation support industry, with customers in 52 countries. He is CEO of True Blue Power, the first company in the world to develop and TSO certify a safe, reliable, lithium-ion main ship aerospace battery – now an industry standard.
Winter's commitment to the AEA and its members is reflected in his receiving the prestigious Member of the Year Award (2019) and Mid-Continent Instruments and Avionics receiving the Associate Member of the Year Award (2001, 2012). His leadership and industry experience offers invaluable insight into the general, business, commercial, defense, special mission, UAV, all-electric, hybrid-electric and eVTOL markets.
Founded in 1964, Mid-Continent Instruments and Avionics is an FAA/EASA authorized repair station and AS9100D-certified manufacturing facility. The company specializes in the manufacturing, maintenance, repair and overhaul of aircraft instruments and avionics. True Blue Power specializes in the design and manufacturing of electrical power systems, including USB and wireless chargers, power conversion products, emergency power supplies, and advanced lithium-ion aircraft batteries.