Joe Braddock of Southeast Aerospace is Member of the Year;
L-3 Aviation Products is Associate Member of the Year;
Gary Kelley receives Lifetime Achievement Award
DALLAS, TEXAS, April 8, 2015 -- Three prestigious industry awards were presented during the opening session of the 58th annual Aircraft Electronics Association International Convention & Trade Show in Grapevine (Dallas), Texas, on Wednesday, April 8.
Joe Braddock of Southeast Aerospace in Melbourne, Florida, was named the 2015 AEA Member of the Year, while L-3 Aviation Products was honored as the AEA Associate Member of the Year. In addition, Gary Kelley was presented with the AEA Lifetime Achievement Award.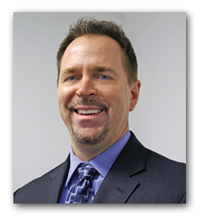 Joe Braddock
2015 AEA Member of the Year: Joe Braddock
The AEA member of the year honors an individual from an AEA member repair station and is voted on by their peers.
Joe Braddock has been involved in avionics his entire life after being born at Myrtle Beach Air Force Base where his father was stationed and specialized in avionics. Braddock's father combined his Air Force avionics training and civilian experience to found Southeast Aerospace with Joe, Joe's mother and his older brother. 
As the business grew and prospered, along with his avionics proficiency, Braddock became the face of the company, a role he has thoroughly enjoyed and embraced. Under his leadership, Southeast Aerospace has been an active AEA member for many years. Alongside his brother, Braddock co-created the widely used and recognized Southeast Aerospace website, which was one of the first avionics sites in the 1990s to provide detailed avionics information and specifications. As current vice president, Braddock has continued to manage the sales and marketing department from beginning to present, with the company growing to more than 100 employees.

2015 AEA Associate Member of the Year: L-3 Aviation Products


The AEA Associate Member of the Year recognizes a manufacturer, distributor or service provider for exemplary service and support and is voted on by their dealer network. 
L-3 Aviation Products is one of the industry's leading providers of commercial, military and general aviation avionics. It manufactures a diverse line of safety- and efficiency-enhancing products that sets the standard for next-generation requirements, including configurable voice and data recorders, collision avoidance systems, navigation products, display systems and processors. L-3 Aviation Products also offers aftermarket services, including MRO and integrated performance-based logistics for military and commercial systems.

L-3 has delivered flight safety avionics for general aviation since 1962, when the business was founded as the avionics division for Learjet in Grand Rapids, Michigan. L-3 acquired the Avionics Systems division in 2003. Today, the company provides a wide array of avionics technologies designed to improve situational awareness and enhance safety. L-3 has been a pioneer in the development of collision avoidance, lightning detection, standby systems and most recently, advanced ADS-B technologies for general aviation. 
In 2012, L-3 Avionics Systems was combined with four other L-3 businesses to form L-3 Aviation Products. This organic collaboration added several new general aviation products and technologies to the portfolio, such as cockpit voice and flight data recorders, ADS-B transponders, TCAS II, Class A TAWS, cockpit displays and expanded MRO and service capabilities. The groundbreaking Lynx MultiLink Surveillance System is the result of a collaboration of engineering expertise and lean manufacturing processes between several L-3 Aviation Products' facilities.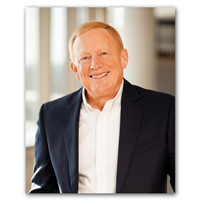 Gary Kelley
2015 AEA Lifetime Achievement Award: Gary Kelley
Gary Kelley was presented with the 2015 AEA Lifetime Achievement Award, the highest honor bestowed upon an individual by the AEA's board of directors. Kelley was recognized for his countless hours of volunteerism for the association, including his service as a board member and his leadership on the AEA's Future Studies Report, a strategic plan developed in the mid-1990s.

Kelley retired from Garmin International in December 2011 as vice president of marketing, where he led Garmin's aviation, marine, outdoor fitness and automotive divisions. He joined Garmin in 1992 as director of marketing, during which time he oversaw the development of Garmin's global marketing, sales, support and advertising strategies in the early days of the company. He also served as director of Garmin Europe from 1993 to 2004.

Under his executive leadership, Garmin was named the AEA Associate Member of the Year on three occasions: 1994; 2000; and 2011.

For more information about the AEA awards, visit www.aea.net/awards. 
– 30 –
Founded in 1957, the Aircraft Electronics Association represents nearly 1,300 member companies in more than 40 countries, including approved maintenance organizations specializing in maintenance, repair and installation of aircraft electronics systems in general aviation aircraft. The AEA membership also includes manufacturers of aircraft electronics equipment, instrument repair facilities, instrument manufacturers, airframe manufacturers, test equipment manufacturers, major distributors, engineers and educational institutions.