Award is highest honor bestowed upon an AEA member
LEE'S SUMMIT, MISSOURI, Feb. 17, 2016 -- J. Robert Duncan, a nationally recognized aviator, businessman, art collector and civic leader, will be presented with the 2016 Aircraft Electronics Association Lifetime Achievement Award, the highest honor bestowed upon an individual by the AEA's board of directors, during the opening session of the 59th annual AEA International Convention & Trade Show on Wednesday, April 27, at Marriott's Gaylord Palms Resort and Convention Center in Orlando, Florida.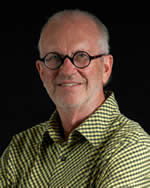 Robert Duncan
Duncan's father founded Duncan Aviation in 1956, and Robert began helping out while still a student. Only three years after graduating from Northwestern University in 1965, and at age 26, Robert was named president of the company. Duncan Aviation is an aircraft service provider supporting the aviation needs of government and business operators and other service providers.

He was instrumental in taking Duncan Aviation from a small, sales-focused business to an organization offering a diverse array of services in maintenance, modifications, avionics, accessories and instrumental repairs.

Robert turned over day-to-day management of the company to his son, D. Todd Duncan, in 2007, and serves on its board as chairman emeritus. Robert and his wife, Karen, are passionate about aviation and flight.

Robert's awards include the Living Legends of Aviation Lifetime Aviation Entrepreneur Award in 2012, the Master Pilot Award in 2009, and National Business Aviation Association's John P. "Jack" Doswell Award in 2002. Robert has been named to the Nebraska Aviation Hall of Fame and the Nebraska Business Hall of Fame.
Duncan Aviation has AEA memberships at 18 different locations, including: Atlanta, Georgia; Battle Creek, Michigan; White Plains, New York; Cincinnati, Ohio; Dallas, Texas; Englewood, Colorado; Fort Lauderdale, Florida; Houston, Texas; Kansas City, Missouri; Las Vegas, Nevada; Provo, Utah; Rancho Cordova, California; Scottsdale, Arizona; Seattle, Washington; St. Paul, Minnesota; Teterboro, New Jersey; Van Nuys, California; and Lincoln, Nebraska. The facility in Lincoln, Nebraska, has been an AEA member since 1970.
"Robert Duncan is truly a legend in the general aviation industry," said Paula Derks, AEA president. "Duncan Aviation has a rich history, and Robert played such an instrumental role in growing a startup company that has become the vibrant, national brand it is today. On behalf of the AEA board of directors and nearly 1,300 AEA member companies, I offer my sincere congratulations for being the distinguished recipient of this award, and I thank him for his many years of service to the AEA and the general aviation electronics industry."
To see a complete history of previous AEA Lifetime Achievement Award recipients, click here.
– 30 –
Founded in 1957, the Aircraft Electronics Association represents nearly 1,300 member companies in more than 40 countries, including approved maintenance organizations specializing in maintenance, repair and installation of aircraft electronics systems in general aviation aircraft. The AEA membership also includes manufacturers of aircraft electronics equipment, instrument repair facilities, instrument manufacturers, airframe manufacturers, test equipment manufacturers, major distributors, engineers and educational institutions.