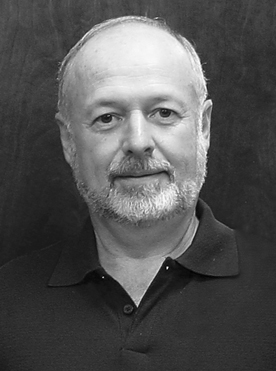 LAS VEGAS, NEV., March 26, 2013 -- Dan Derby was presented with the 2013 Aircraft Electronics Association Lifetime Achievement Award, the highest honor bestowed upon an individual by the AEA's board of directors, during the Opening Ceremonies of the 56th annual AEA International Convention & Trade Show on Tuesday, March 26, at the MGM Grand Hotel & Convention Center in Las Vegas, Nev.
Derby was recognized by the AEA board for his countless hours of volunteerism for the association, including his service as a member of the AEA board of directors, eventually becoming vice chair of the board; serving as a board member of the AEA Educational Foundation and promoting and funding the scholarship program; and serving as chair of the AEA Strategic Planning Committee. He also was named the 2001 AEA Member of the Year.
Derby started working for Atlantic Aero in Greensboro, N.C., on July 5, 1976, beginning a remarkable 32-year aviation career with loyal service to Atlantic Aero in a variety of roles. For the first six years of his career, Derby troubleshot, diagnosed, repaired and installed avionics systems for many customers and aircraft owners.

In August 1982, he was promoted to avionics manager.
In January 1987, Derby was promoted again, this time to vice president of line and avionics. After serving in this role for 10 years, Derby became vice president of service marketing in January 1997, where he was responsible for maintaining and expanding the company's share of the technical services market.
Two years later in January 1999, he was named senior vice president of operations, where he was responsible for the management of the entire organization. In addition, he became a minority shareholder and was a member of the Atlantic Aero Holdings board of directors.
In August 2002, Derby became executive vice president and accountable manager for the repair station.
After his retirement in 2008, the AEA dedicated the Dan Derby Center for Professional Development on Sept. 24, 2008, at its new international headquarters in Lee's Summit, Mo. Each year, hundreds of AEA members and industry professionals meet in the Derby Center to conduct technical training, industry events and professional development forums at this state-of-the-art facility.
"Dan Derby is one of those rare individuals who puts the good of an organization before himself," said Paula Derks, AEA president. "Dan was a true believer in promoting careers in the aviation maintenance industry to youth, and his work on behalf of the AEA and its Educational Foundation will always be appreciated."
Since Dan's retirement, the Derby's have been able to spend precious time with their family and enjoy traveling around the world. Together, Dan and his wife, Donna, have experienced memorable moments with trips to Germany, France, Denmark, Switzerland, China and numerous sites in the U.S. The Derby's are active members of the Sheets Memorial Baptist Church and enjoy their new home on the lake.
– 30 –
Founded in 1957, the Aircraft Electronics Association represents nearly 1,300 member companies in more than 40 countries, including approved maintenance organizations specializing in maintenance, repair and installation of aircraft electronics systems in general aviation aircraft. The AEA membership also includes manufacturers of aircraft electronics equipment, instrument repair facilities, instrument manufacturers, airframe manufacturers, test equipment manufacturers, major distributors, engineers and educational institutions.