LEE'S SUMMIT, MO., April 22, 2013 -- Kevin Bruce, director of airworthiness and quality for Diamond Aircraft, has been appointed as the new Aircraft Electronics Association regulatory consultant for Canada. At Diamond Aircraft, Bruce is currently responsible for regulatory matters concerning Diamond's operations as well as all airworthiness and quality functions.

He replaces John Carr, who retired as the AEA Canada regulatory consultant following this year's AEA International Convention & Trade Show.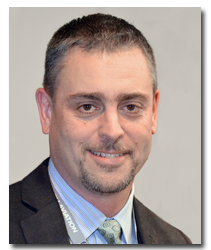 Kevin Bruce
Bruce joined Diamond Aircraft after working at Transport Canada Civil Aviation for 10 years with the Aircraft Certification group. He participated in various supplemental type certificate and type certificate programs, along with a number of guidance material development programs, and was a participant in the development of the PDA regulations and the CAR 521 draft that was presented to CARAC.

While at Transport Canada, Bruce gained considerable experience with the other sections of Civil Aviation and the associated regulations. In particular, he worked closely with the Maintenance and Manufacturing group and was involved in various audits and company operation approvals. This included working with various Warbird groups to help with restoration projects to keep the history alive and active for future generations.

Bruce also has experience teaching. He has been an instructor on the Transport Canada Aircraft Certification Specialty Course, and he presents regular lectures on design requirements and regulatory compliance at Ryerson University. He also provides lectures on choosing careers and engineering at elementary and high schools.

During the past year, Bruce has been a leading member of the Federal Aviation Administration Part 23 ARC working group that has the mandate to radically change the design regulations for general aviation aircraft. The changes planned are intended to help promote and boost the industry. Out of this process, regulatory authorities around the world have agreed in principle to move the bulk of the technical requirements to an ASTM standard while leaving the safety objectives in the regulations. Bruce is now a subcommittee chair for the ASTM F44 Committee dealing with new airworthiness design standards.

Bruce has more than 18 years of aeronautical engineering experience, and he received his bachelor's degree in aeronautical engineering from Ryerson Polytechnical University in Toronto, Ontario.
– 30 –
Founded in 1957, the Aircraft Electronics Association represents nearly 1,300 member companies in more than 40 countries, including approved maintenance organizations specializing in maintenance, repair and installation of aircraft electronics systems in general aviation aircraft. The AEA membership also includes manufacturers of aircraft electronics equipment, instrument repair facilities, instrument manufacturers, airframe manufacturers, test equipment manufacturers, major distributors, engineers and educational institutions.