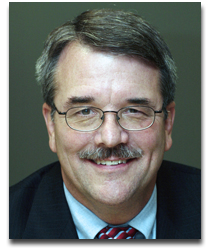 LEE'S SUMMIT, MO., June 11, 2013 -- The Aircraft Electronics Association is deeply saddened by the passing of Chuck Freeland, a regional sales representative for Otto Instrument Service, an AEA member company located in Ontario, Calif.

Freeland passed away Saturday, June 8, 2013, near his hometown of Vacaville, Calif., following a courageous battle with cancer. A celebration of life service will take place Friday, June 21, at 2 p.m. PDT at the Nut Tree Airport in Vacaville, Calif.

In lieu of flowers, donations may be made to the AEA Educational Foundation; c/o Chuck Freeland Scholarship Fund; 3570 NE Ralph Powell Road; Lee's Summit, MO; 64064. For more information, contact the AEA headquarters at 816-347-8400.

Earlier this year, Freeland was re-elected by the AEA membership to begin serving his third, three-year term as an international officer of the AEA board of directors. He has served as the secretary for the board since 2009.

"Chuck's positive attitude and his determination to beat cancer is something I will always remember and personally will take away from knowing him," said Paula Derks, AEA president. "His involvement in the AEA and his devotion to the AEA Educational Foundation will be sorely missed. But, most importantly, I will miss his friendship."

Prior to joining Otto Instrument Service, Freeland was a regional sales manager for Sandel Avionics, and he was a member of the staff when Sandel Avionics was presented with the AEA Associate Member of the Year Award in 2006.

Freeland was involved in the avionics industry for more than 30 years, and he served in various sales, marketing and flight department positions with Bendix/King throughout its transitions to AlliedSignal and Honeywell. He was an ATP-rated pilot with approximately 9,800 hours in various single- and twin-engine aircraft.

As a member of the AEA Educational Foundation board, he worked tirelessly to foster better industry relationships with younger generations by encouraging high school students to pursue a career in aviation electronics.

For more information about the AEA, visit www.aea.net.
– 30 –
Founded in 1957, the Aircraft Electronics Association represents nearly 1,300 member companies in more than 40 countries, including approved maintenance organizations specializing in maintenance, repair and installation of aircraft electronics systems in general aviation aircraft. The AEA membership also includes manufacturers of aircraft electronics equipment, instrument repair facilities, instrument manufacturers, airframe manufacturers, test equipment manufacturers, major distributors, engineers and educational institutions.