Early-Bird Registration Now Available Online; Media May Request Press Credentials
LEE'S SUMMIT, MO., Oct. 17, 2013 -- Featuring more than 75 hours of avionics technical training courses and an exhibit hall bursting with new avionics technologies coming to market in 2014, the 57th annual Aircraft Electronics Association International Convention & Trade Show will convene in Nashville, Tenn., March 12-15, 2014, at Marriott's Gaylord Opryland Resort & Convention Center.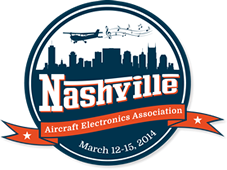 The AEA International Convention & Trade Show is the preeminent venue dedicated solely to the general aviation avionics industry. Not open to the public, this event's primary focus is providing avionics professionals with educational and marketing opportunities, as well as training and networking among equipment manufacturers, distributors, technicians and owners of government-certified repair stations. The event is the platform of choice for the introduction of new avionics products.

Some of the highlights during the four-day event will include:
The introduction of several new avionics products and services.
The unveiling of the 2013 year-end AEA Avionics Market Report, which reflects the monetary size of the international general aviation avionics market. Discover how this year's avionics sales compare to the nearly $6.3 billion in worldwide sales reported by the manufacturers in 2012.
More than 75 hours of AEA Fast Trak courses, regulatory sessions, technical training workshops and professional development seminars.
An Exhibit Hall filled with the latest avionics technologies and more than 135 exhibitors. This venue offers the unique opportunity to follow up with each of the companies unveiling new products and services to the marketplace.

"The AEA is excited to be in Nashville for our 57th International Convention & Trade Show," said Paula Derks, AEA president. "Our attendees will have the opportunity to network with their industry peers and keep up-to-date with industry trends by seeing new products with the major suppliers under one roof. In this new world of social media, text messaging, emailing and webinars, one thing remains constant: Our attendees still want to see, touch and talk product face-to-face."


ONLINE REGISTRAION NOW AVAILABLE:
The AEA is offering its members an early-bird registration rate. Members who register before Dec. 13, 2013, will save $150 compared to a full on-site registration. A full registration includes all AEA Fast Trak courses, regulatory sessions, technical training workshops, AEA Exhibit Hall entrance for three days, and the AEA's First-Nighter Party, Awards Luncheon and Farewell Reception. To register online for the 2014 AEA International Convention & Trade Show, click here.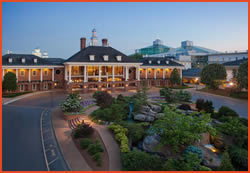 HOTEL INFORMATION:
AEA Convention attendees should make their hotel reservations directly with Marriott's Gaylord Opryland Resort & Convention Center, which will serve as the headquarters hotel. To guarantee the special AEA room rate of $195 per night, reservations must be made no later than Feb. 8, 2014. Located in the heart of Music City in Nashville, the venue is the flagship resort of Marriott's Gaylord Hotels. Daily round-trip shuttle service from the Nashville International Airport to the hotel is available. To make a hotel reservation, click the link below or call 877-491-7397.





MEDIA MAY REQUEST PRESS CREDENTIALS:
To request press credentials, click here. Press credentials allow access into all AEA Fast Trak courses, regulatory sessions, technical training workshops and professional development seminars. These credentials do not include tickets to AEA-hosted social functions, which can be purchased separately from the AEA. Credentialed press also will receive an invitation to the AEA Press Luncheon immediately following the AEA's Opening Session and New Product Introductions.
CONVENTION LOGO AVAILABLE ONLINE:
High-resolution images of the convention logo are available online at www.aea.net/pressroom/imagegallery.asp.
SOCIAL MEDIA:
The official Twitter hashtag for the AEA Convention is #AEA14. Stay connected with AEA Convention updates by following the AEA on Twitter @AEA_aero and liking the AEA Facebook page at www.facebook.com/AircraftElectronicsAssociation.
– 30 –
Founded in 1957, the Aircraft Electronics Association represents nearly 1,300 member companies in more than 40 countries, including approved maintenance organizations specializing in maintenance, repair and installation of aircraft electronics systems in general aviation aircraft. The AEA membership also includes manufacturers of aircraft electronics equipment, instrument repair facilities, instrument manufacturers, airframe manufacturers, test equipment manufacturers, major distributors, engineers and educational institutions.