The 13th annual AEA South Pacific Meeting, which took place Sept. 13-14, in Coolum, Australia, brought together one of the largest groups of attendees in this region's brief history.
Avincorp sponsored the official welcome to Australia's beautiful Sunshine Coast at the nearby Marcoola Surf Club.

The AEA's two-day meeting included a comprehensive regulatory program, allowing attendees to learn about CASA's organizational structure; new maintenance regulations; the future of general aviation efforts; installation and modification; and Airservices Australia's ADS-B update. In addition, technical topics were presented from Aspen Avionics, Avidyne, Capital Avionics, Garmin, Honeywell, and TexasGYRO.

Hosted in conjunction with the Regional Aviation Association of Australia's annual meeting, the AEA was honored to have Paul Tyrrell, CEO of RAAA, address meeting attendees during the annual luncheon. Faced with similar regulatory and economic issues, RAAA's membership welcomed the AEA's collaboration on mutual aviation industry interests.

A highlight of the annual luncheon is the announcement of the winner of the Outstanding Apprentice Award for the region. Sponsored by EDMO Asia Pacific, Hamilton Aero and the AEA Educational Foundation, the award recognizes an apprentice technician, who is employed by an AEA member company, for exemplary performance and demonstrated professionalism in his or her field. Beau McBryde of Avionics 2000 Pty. Ltd., Melbourne, Australia, was the recipient of this year's honor and cash awards.

McBryde, a pilot who soloed on his 16th birthday now focuses his attention on being one of the youngest three-category AME license holders in Australia.

"I am very happy to have secured a job as an apprentice avionics technician and feel that finally all my hard work is starting to pay off," McBryde said.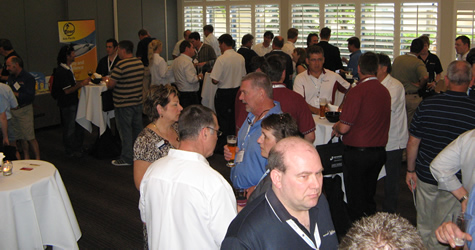 Exhibitors displayed the latest avionics products and services during the meeting in Coolum, Australia.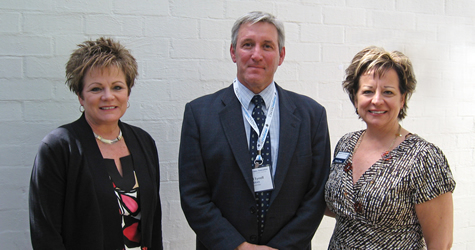 Debra McFarland (left), executive vice president of the AEA, and Paula Derks (right), president of the AEA, welcome Paul Tyrrell, CEO of the Regional Airline Association of Australia, as the guest speaker for the AEA's annual South Pacific Membership Luncheon.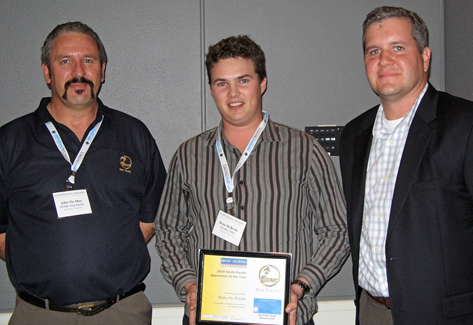 Mike Adamson (left), vice president of member programs and education for the AEA, and John DeMeo (right) of EDMO Asia Pacific congratulate Beau McBryde of Avionics 2000 Pty. Ltd., Melbourne, Australia, as the recipient of the 2010 Outstanding Apprentice Award. EDMO Asia Pacific, Hamilton Aero of New Zealand and the AEA Educational Foundation sponsor this annual award.