AEA President Paula Derks announces retirement transition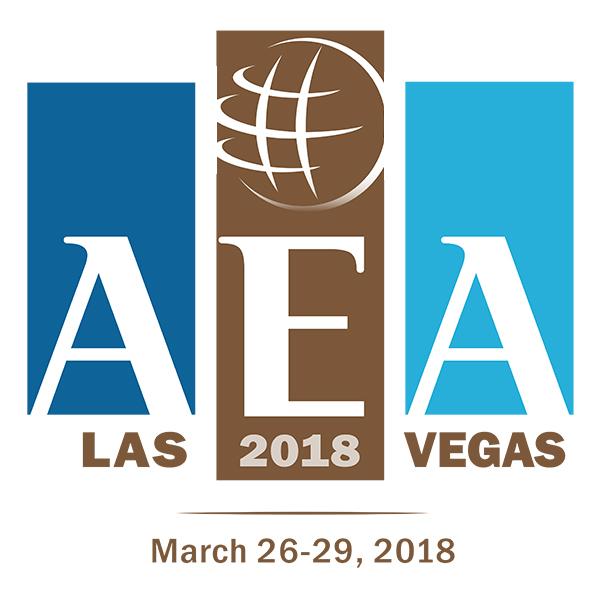 LAS VEGAS, NEVADA, March 26, 2018 -- Nearly 2,000 avionics manufacturers, repair stations, installers and other general aviation professionals have converged at the 61st annual Aircraft Electronics Association International Convention & Trade Show, which opened today at the MGM Grand Convention Center in Las Vegas, Nevada. The four-day event takes place March 26-29, and it is the largest gathering of avionics manufacturers, distributors and government-certified repair stations in the world. 
The event's primary focus is providing avionics professionals with educational and marketing opportunities between equipment manufacturers, distributors and government-certified repair stations.  
Avionics professionals will experience the following highlights during the week, just to name a few.
Nearly 40 companies will participate in the AEA New Product Introductions session.
More than 75 hours of regulatory, technical and business management training and professional development, all approved for credit toward the AEA's Avionics Training Excellence Award, as well as accepted for FAA IA renewal and the AMT Awards Program.
A sold-out exhibit hall filled with the latest avionics technologies and more than 135 exhibitors.
The latest regulatory updates with international agency personnel.
Free Aircraft Electronics Technician (AET) certification and endorsement exams to convention attendees, courtesy of the AEA Educational Foundation and its partnership with the National Center for Aerospace and Transportation Technologies (NCATT) and ASTM International. Attendees may test their knowledge in achieving the NCATT's highly regarded avionics technician certification, and this $100 value is only available through the AEA at the convention. 
OFFICIAL OPENING AND NEW PRODUCT INTRODUCTIONS LIVE-STREAMING
One of the most popular sessions each year is the AEA New Product Introductions during the opening session, sponsored by Gogo Business Aviation. This must-see event takes place Monday, March 26, and it continues to draw the attention of the entire general aviation community. In addition, each NPI presentation will be syndicated to dozens of popular E-media and aviation websites, such as YouTube.
The Aero-News Network will begin its live-streaming coverage from Las Vegas on Monday, March 26, at 8:30 a.m. PDT. Watch the opening session as nearly 40 companies will unveil new products and services. ANN's live-streaming coverage from Las Vegas continues from the AEA Exhibit Hall Tuesday, March 27, at 1 p.m. PDT, and again Wednesday, March 28, at 1:30 p.m. PDT. Click here to watch.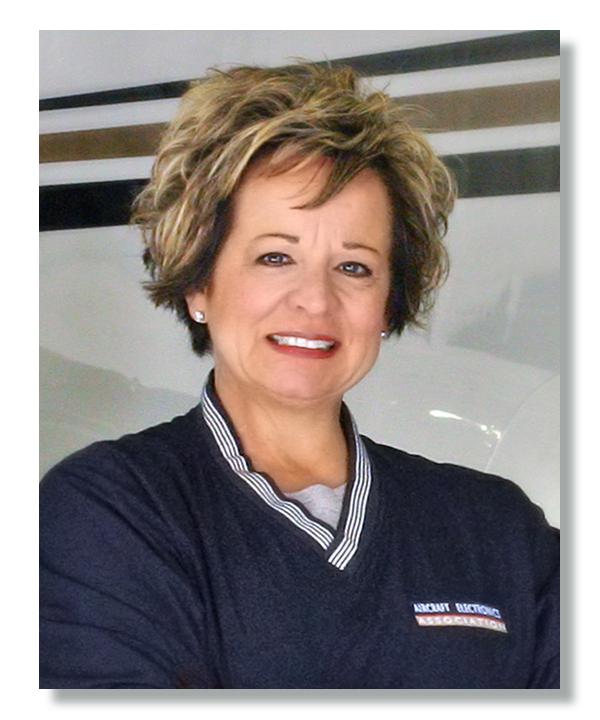 AEA PRESIDENT PAULA DERKS ANNOUNCES RETIREMENT PLANS
During her annual State of the Association address, AEA President Paula Derks announced that she will retire in one year, after the conclusion of next year's convention in Palm Springs, California. Derks was named the association's president in 1996. 
"I have stood at this podium every year for the last 22 years as the president of this association, and prior to that, I have worked for this great organization since the day I graduated from college nearly 40 years ago," Derks said during the opening session. "As you might imagine, the AEA is my passion. Aside from my family and my faith, the AEA is a huge part of my life. I will be retiring approximately 12 months from now. This may seem unusual to announce 12 months out, but I want this succession to be as smooth as possible for the AEA. This 12-month transition will allow the board of directors time for a thoughtful and strategic search for the next president. It is the right time for me, and it's the right time for the next generation of executive leadership."
SOCIAL MEDIA:
The official hashtag for the AEA Convention is #AEA18. Stay connected with AEA Convention updates by following the AEA on Twitter @AEA_aero and liking the AEA Facebook page at facebook.com/AircraftElectronicsAssociation.
– 30 –
Founded in 1957, the Aircraft Electronics Association represents nearly 1,300 member companies in more than 40 countries, including approved maintenance organizations specializing in maintenance, repair and installation of aircraft electronics systems in general aviation aircraft. The AEA membership also includes manufacturers of aircraft electronics equipment, instrument repair facilities, instrument manufacturers, airframe manufacturers, test equipment manufacturers, major distributors, engineers and educational institutions.