Learn the Latest Economic & Regulatory Issues
Impacting Your Business in 2013!
AEA International Convention & Trade Show
March 25-28, 2013 -- MGM Grand Hotel & Convention Center
Las Vegas, Nev.



Tuesday, March 26: AEA Regulatory Rise & Shine
Begin the day with a review of all the latest news on the regulatory front from Ric Peri, AEA vice president of government & industry affairs, and other invited guests.
Wednesday, March 27: AEA Leadership & Regulatory Forums
Trends & Forecasts for the Global Economy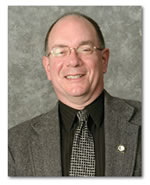 If you are concerned how the U.S. and international economy may affect your business in the next 24 months, don't miss this enlightening presentation by a renowned economist, Dr. Chris Kuehl.
How will avionics manufacturers and repair stations be affected by international economies?
What can you do to experience growth and profits in the next 24 months?
How will smart business people succeed during a debt-ridden environment?
How will policies, programs and new tax structures affect your business?
Dr. Chris Kuehl Managing Director - Armada Corporate Intelligence
Dr. Kuehl is a managing director of Armada Corporate Intelligence, providing forecasts and strategic guidance for a wide variety of corporate clients around the world. He is the chief economist for several national and international organizations. Dr. Kuehl also serves as the economic analyst for the NBC, Fox and ABC affiliates in Kansas City, Mo., as well as CNN.

NextGen Technologies: Beyond ADS-B
In order to thoroughly and knowledgeably consult with your customers on the avionics requirement for NextGen, we must move beyond ADS-B. The AEA is gathering a panel of experts to share vital information beyond the basics of the ADS-B Out mandate. As an industry, there has been discussion about incorporating RNP and datalink into best-equipped, best-served flight operations. This session will discuss the installation, certification and operation of these technologies that will facilitate the FAA's best-equipped, best-served agenda.
International Bilateral Agreements: Understanding the Rules & Growing International Business Opportunities
The AEA represents nearly 1,300 member companies in 42 countries around the world. Many of the world's regulatory authorities have worked tirelessly to develop treaties and agreements to facilitate international movement of avionics components. This panel session will investigate the opportunities and limitations of these international aviation agreements.

Thursday, March 28: AEA Regulatory Rise & Shine
The European Aviation Safety Agency has introduced a game changer for EASA-approved Part 145 repair stations: SMS. Moderated by Ric Peri, this session will thoroughly review the EASA proposal for SMS, the enhancement of human factors and finally, the incorporation of fatigue risk management. With a closing date of late April, any AEA member that holds an EASA 145 should attend this review session.

For more information and continuous updates on all AEA Regulatory Sessions, click here.

What you learn here could literally save you thousands of dollars on your next sale or install in the months ahead!