Patrick Goudou Ends 10-Year Term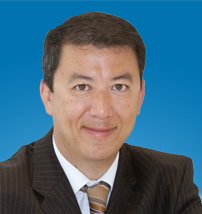 The Management Board of the European Aviation Safety Agency announced the appointment of Patrick Ky as executive director of EASA effective Sept. 1, 2013.
Ky is currently executive director of the Single European Sky Air Traffic Management Research (SESAR) Joint Undertaking.
Ky will succeed Patrick Goudou, who has been executive director of EASA since its creation in September 2003 and whose term ends on Aug. 31, 2013.
"I am delighted that the EASA Management Board has nominated Patrick Ky as my successor," Goudou said. "Patrick is a leading figure in European aviation, and his experience and skills will be a tremendous asset to the agency. I look forward to working closely with him over the coming months as we prepare the transition."
Prior to leading SESAR, Ky held different managerial positions in the French Civil Aviation Authority, a consulting company, and Eurocontrol. In 2004, he joined the European Commission to work on SESAR.
In total, Ky has more than 23 years of work experience in civil aviation. A graduate from Ecole Polytechnique and the Civil Aviation Engineering School in France, Ky also earned degrees in economics from the University of Toulouse and the Massachusetts Institute of Technology.