Space is Limited...Register now to guarantee your seat!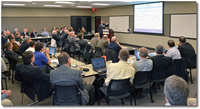 Take advantage of the new educational courses offered in June by the Aircraft Electronics Association. Register now for these professional development opportunities taking place in the AEA's Dan Derby Center for Professional Development at its international headquarters in Lee's Summit, Mo. Your commitment to training continues with the AEA!

AML-STCs
Avionics Product Certification Workshop
Breaking the Cost Barrier to Avionics Certification
June 25-26, 2013
8:30 a.m.-5 p.m.
Moderated by Ric Peri, AEA vice president of government & industry affairs
Objective:
in cooperation with the Federal Aviation Administration Small Airplane Directorate, this two-day program is predicated on a discussion of a "case for safety" for general aviation aircraft retrofit avionics. Topics for this program include:
Validation procedures for AMLs under the bilateral aviation safety agreements between the U.S. and Europe, as well as Canada.
Alternate means of compliance to 23.1309.
Where are the true hidden costs of certification/MOC for avionics (EFIS, ADS-B, etc.)?
What role production approval plays in the cost equation, and how Part 21 production (PMA) can be scaled for GA retrofit.
The role industry standards can play in setting acceptable global standards, and alleviating legal liability for authorities who allow industry to use them for aviation products.
Situation for retrofit avionics, from light GA to adding utility to the older commuter aircraft.
Scalability of MOC for HIRF, lightning, software to reduce cost/complexity of avionics certification.
FREE for AEA members!
---

AEA Safety Management System
Coordinator Training
June 27, 2013 Half-day Training Course
8 a.m.-Noon
Presented by Ric Peri, AEA vice president of government & industry affairs
Course Objective: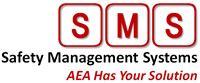 More and more customers and international authorities are asking for safety management systems from Aircraft Electronics Association members. To satisfy their needs, the AEA has developed a proprietary SMS program designed for maintenance organizations, sized for small businesses and leveraged by the 900-strong repair station membership. This program has been coordinated with the Federal Aviation Administration and Transport Canada Civil Aviation, as well as discussions with the Australian government's Civil Aviation Safety Authority and the European Aviation Safety Agency for future acceptance.

The training will provide a solid overview of modern safety principles, the International Civil Aviation Organization guidance on SMS implementation and the use and operation of the proprietary AEA SMS program.

This training program is mandatory for a repair station's accountable manager or SMS coordinator (if designated) in order to enroll a repair station in the AEA SMS program.
Price for members: $199
Price for non-members: $299

Save $99 by registering for both U.S. Maintenance Regulations and Safety Management System Coordinator Training
---

U.S. Maintenance Regulations
for Certified Repair Stations
June 27-28, 2013
June 27 (1 p.m.-5 p.m.) and June 28 (8 a.m.-Noon)
Presented by Ric Peri, AEA vice president of government & industry affairs
Course Objective:
This program will review the regulations applicable to a U.S. certificated repair station engaged in maintenance, preventive maintenance and alterations of U.S. registered aircraft, components or accessories. This training program will review 14 CFR Part 145 and how various other regulatory parts interface with Part 145. This module includes a thorough examination of the U.S. regulations needed to manage a U.S. FAA certificated repair station.
Part 145 -- Repair stations.
Part 43 -- Maintenance, preventive maintenance, rebuilding and alteration.
And the applicable maintenance sections of:
Part 91 -- General operating and flight rules.
Part 121 -- Operating requirements: domestic, flag and supplemental operations.
Part 135 -- Operating requirements: commuter and on-demand operations and rules governing persons onboard such aircraft.
Price for AEA members: $199
Price for non-members: $299
Save $99 by registering for both U.S. Maintenance Regulations and Safety Management System Coordinator Training