Kevin Miesbach of Duncan Aviation is Member of the Year; EDMO Distributors is Associate Member of the Year.
LEE'S SUMMIT, MISSOURI, April 13, 2020 -- Two prestigious industry awards were announced today, and each recipient will be honored during one of the AEA Connect Conferences scheduled for later this year. Each award winner was selected in a vote by the full AEA membership, which means the winners are truly recognized by their peers for their service and participation in the industry and the association.
Kevin Miesbach of Duncan Aviation was named the 2020 AEA Member of the Year, while EDMO Distributors was honored as the AEA Associate Member of the Year.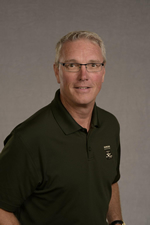 2020 AEA Member of the Year: Kevin Miesbach
Kevin Miesbach, a 38-year employee of Duncan Aviation, is currently the components/OEM business development manager. In this position, he drives Duncan Aviation's components repair services toward new business opportunities with OEMs, government entities and new product capabilities.
Miesbach always had an interest in aviation and attended Southeast Community College in Lincoln, Nebraska, to obtain an associate degree in electronic engineering technology. Upon graduation in 1982, Miesbach began his career as an avionics technician with Lincoln Avionics. At the time, Lincoln Avionics was partly owned by Duncan Aviation and provided avionics support to general aviation aircraft.
In 1985, when Lincoln Avionics was liquidated, the corporation was transitioned into Duncan Aviation. Miesbach transferred to Duncan Aviation installing new avionics systems on business aircraft such as Citations and Learjets.
Miesbach later joined the components repair team working avionics line and bench maintenance on corporate jets and turbo props repairing HF and FMS systems, VHF navigation and communication equipment of all makes and models. In 1993, he was promoted to nav/comm team leader, and after seven years took over as avionics shop supervisor. He spent 15 years moving from the supervisor role to avionics/instrument shop manager. During this time, Duncan Aviation's avionics/instrument shop developed and gained a long list of new capabilities that includes FMS, TAWS, digital CVRs, NAT communications and audio equipment, newer weather radars, and gyros. During this time, Miesbach also spent time recruiting qualified technicians to the Duncan Aviation team. 
Miesbach's first introduction to the AEA was at a regional meeting in Lincoln, Nebraska, in the early 1980s. It was an eye opener for a young technician soon realizing the value the AEA brings to the industry. Since then, he has been a regular attendee at AEA events and has coordinated and supported training sessions at the AEA Conventions and Connect Conferences with his team. 
To watch a video that honors Miesbach, click here.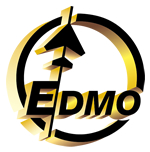 2020 AEA Associate Member of the Year: EDMO Distributors
In 1971, avionics shop owners Ed Lansberg and Morris Brown identified the need for a dependable avionics distributor in California. They agreed to form a partnership, and EDMO was born. The company soon became the distributor for the renowned manufacturer of avionics test equipment, IFR Systems (once Aeroflex, now part of VIAVI Solutions).
During the next two decades, EDMO became an integral partner for avionics shops and avionics manufacturers throughout the United States and Canada. Wire, cable and installation supplies were quickly added to the growing list of products and services offered. 
In 1993, EDMO moved its operation to Spokane, Washington, and within six years built its new headquarters where the business operates today. Since then, the company has grown to be a global supplier to the aviation industry with customers in more than 180 countries. Always looking for a way to better serve the needs of its valued customers, EDMO opened a warehouse in Nashville, Tennessee, in 2017.
For nearly 50 years, EDMO has developed robust relationships with the aviation industry's most-trusted brands and now represents more than 200 quality manufacturers. The company serves commercial, corporate, military and general aviation customers in the fixed-wing and rotor markets. To accommodate such a wide customer base, EDMO carries a comprehensive range of products, including aircraft electronics, installation and bench supplies, wire and cable, tooling, test equipment, tactical communication solutions, pilot supplies, and ground support equipment.
Since its beginning, EDMO Distributors has enjoyed its status as a member of the AEA. The company exhibits and often sponsors events at the AEA International Convention & Trade Show and the AEA Connect Conferences throughout the year. EDMO has been a member of the AEA since May 1977.
To watch a video that honors EDMO Distributors, click here.
To see a complete history of past AEA award winners, click here.
– 30 –
Founded in 1957, the Aircraft Electronics Association represents nearly 1,300 member companies in more than 40 countries, including approved maintenance organizations specializing in maintenance, repair and installation of aircraft electronics systems in general aviation aircraft. The AEA membership also includes manufacturers of aircraft electronics equipment, instrument repair facilities, instrument manufacturers, airframe manufacturers, test equipment manufacturers, major distributors, engineers and educational institutions.