PilotsGuideShowcase.net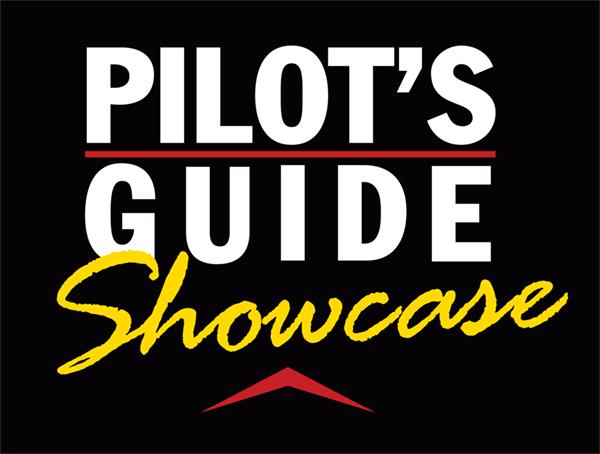 LEE'S SUMMIT, MISSOURI, July 27, 2020 -- The Aircraft Electronics Association today introduced its Pilot's Guide Showcase, an all-new digital stage highlighting everything from features and functions of the latest avionics equipment to the installation and service available from AEA member repair stations. 
Located online at PilotsGuideShowcase.net and specifically designed for avionics consumers such as general aviation pilots and aircraft owners, the digital platform features product demonstrations, how-to videos, select tutorials via recorded flight demonstrations and spotlights AEA's network of technology experts.
"In the absence of industry trade shows this year, avionics consumers don't have the opportunity to see these innovative technologies in person at our favorite fly-ins, air shows and aviation events across the globe," said Mike Adamson, AEA president and chief executive officer. "The Pilot's Guide Showcase is an evolving platform and a new way for aviators to learn about safety-enhancing technologies on the market in one convenient location, and it highlights the variety of installation services available to consumers from government-certified shops."
In addition, the association announced that it has published the 18th annual edition of the AEA Pilot's Guide, a consumer's directory loaded with educational articles, timely information and data about the ever-changing world of avionics technologies. The publication helps pilots and aircraft owners make better buying decisions and locate nearly 1,300 AEA member companies in more than 40 countries, including government-certified repair stations specializing in maintenance, repair and installation of avionics and electronic systems in general aviation aircraft. It also includes the manufacturers and distributors of these products, as well as technical schools and universities, engineers and consultants for the industry.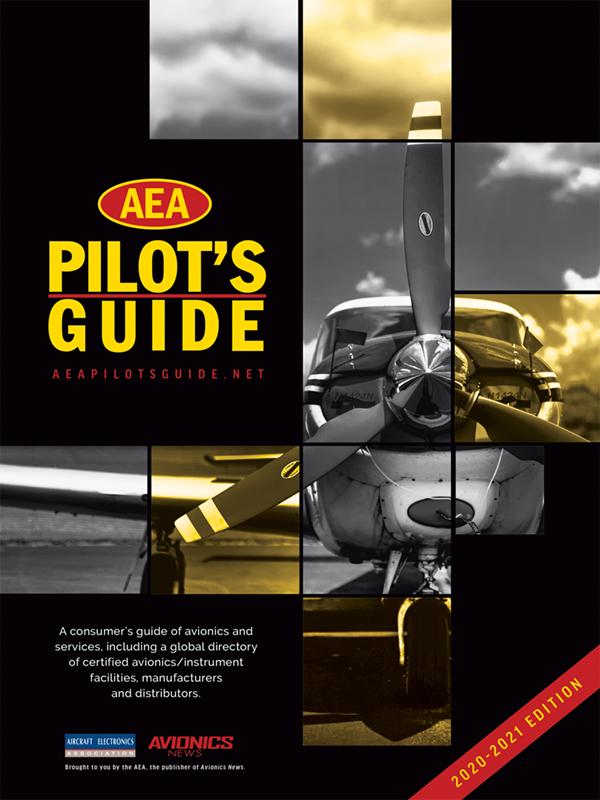 Individuals residing in the United States may request a free copy of the AEA Pilot's Guide at aeapilotsguide.net while supplies last. AEA members will automatically receive a complimentary copy of this year's publication in early August. For aviation companies interested in receiving an extra copy or perhaps a case with multiple copies to distribute to customers, simply complete the online request form.
This free publication is distributed annually to thousands of aviators and is intended to help with everything from making an informed buying decision to finding the right certified repair station for installation, service and support. 
"Both the AEA Pilot's Guide and our brand-new Pilot's Guide Showcase website can help serve as a lifeline that connects pilots and aircraft owners to the technical experts in the avionics industry," Adamson said. "AEA member repair stations routinely help pilots make informed decisions based on budget, compatibility, integration, certification, hull value and more. Ultimately, it is the experts at these AEA shops who can best showcase the latest avionics and help aircraft owners determine what's best for their airplane."
– 30 –
Founded in 1957, the Aircraft Electronics Association represents nearly 1,300 member companies in more than 40 countries, including approved maintenance organizations specializing in maintenance, repair and installation of aircraft electronics systems in general aviation aircraft. The AEA membership also includes manufacturers of aircraft electronics equipment, instrument repair facilities, instrument manufacturers, airframe manufacturers, test equipment manufacturers, major distributors, engineers and educational institutions.