Transitioning military personnel matched with employers
LEE'S SUMMIT, MISSOURI, June 6, 2022 -- The Aircraft Electronics Association is collaborating with one of its members, NextOp, to connect veterans and military members with career opportunities in the avionics industry.
Founded in 2014, NextOp is a nonprofit organization engineered to meet the unprecedented employment challenges and opportunities facing military members and veterans. It recruits, develops and places high-performing middle-enlisted (E-3 to E-7) leaders into industry careers. NextOp's goal is to bridge the gap between talented veterans and existing career opportunities. Through one-on-one mentorship, NextOp helps them understand how their training and experiences translate into valued qualifications in the workforce after their military commitment.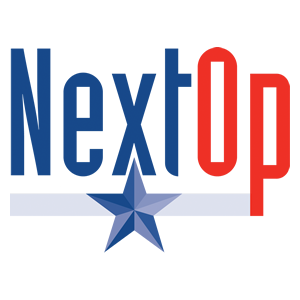 For qualified candidates, NextOp employment coordinators will partner with enlisted service members and veterans through every step of the process until the individual finds, receives and accepts an offer of employment.
For AEA businesses looking to hire, NextOp will support each company to develop and execute their veteran hiring and retention strategies. Services include connecting with prescreened candidates possessing the skills needed by the company; developing and facilitating tailored corporate training on best practices for recruiting and retaining veterans; and participating in events and programming to engage with military and veteran talent.
According to NextOp, more than 200,000 men and women depart the U.S. military each year. The military's middle enlisted make up 82% of military personnel but are provided the least amount of employment assistance of any veteran demographic. Through NextOp, more than 2,600 veterans have been successfully placed in careers by NextOp since 2015, with an average starting salary of nearly $60,000.
"Veterans and transitioning military personnel need help finding sustainable employment in a competitive civilian market," said AEA President and CEO Mike Adamson. "NextOp has a successful track record in finding employment for veterans while simultaneously solving recruitment issues for companies. This collaboration will help our member businesses find highly qualified technicians in a tight labor market and introduce these veterans to rewarding opportunities in the high-tech avionics industry."
NextOp operates offices in Houston, Texas, and New Orleans, Louisiana, but its services are available to veterans and transitioning military members across the United States.
"These veterans have fantastic skills that can translate into a career," said Patrick McManus, employment coordinator for NextOp. "They just need help seeing how their skillset translates, which is in more ways than they think, navigating the environment and communicating their skills in a way that makes sense to the civilian population. We strive to recruit and begin working with candidates as early as one year prior to their end of service to help them avoid periods of unemployment or underemployment after leaving the military. We also have veteran candidates who find us after they leave the service and are already in local communities and unemployed or underemployed.
"There is a good percentage of aircraft mechanics and service members who are mechanically inclined and are quick learners transitioning out of the service. NextOp partners with companies that have a need for avionics technicians and aircraft mechanics in the workforce and provide vetted quality candidates for open roles. With the AEA's broad membership base across the United States, this opens up a large number of opportunities for the veterans we serve."
NextOp recently partnered with the U.S. Department of Defense to assist with the SkillBridge program, which allows service members to gain valuable private industry experience by going through civilian training, apprenticeships or internships while they are finishing their military service. All NextOp services are free to both service members and companies. The organization is funded through supporters, including corporate donors.
For more information, visit nextopvets.org.
– 30 –
Founded in 1957, the Aircraft Electronics Association represents nearly 1,300 member companies in more than 40 countries, including approved maintenance organizations specializing in maintenance, repair and installation of aircraft electronics systems in general aviation aircraft. The AEA membership also includes manufacturers of aircraft electronics equipment, instrument repair facilities, instrument manufacturers, airframe manufacturers, test equipment manufacturers, major distributors, engineers and educational institutions.