LEE'S SUMMIT, Mo. — Members of the Aircraft Electronics Association (AEA) elected new representatives to its board of directors this month during the AEA International Convention in Orlando. In addition, the AEA board of directors elected a new chairman and new vice chairman.

Three incumbents seeking re-election and one new board member were elected to represent the United States on the AEA board. For the first time under new bylaws, three board members also were elected to represent the association's three international regions: Canada, Europe and the South Pacific. All members of the AEA board are limited to three, three-year terms.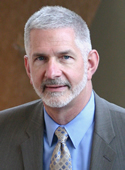 The new AEA chairman of the board is Greg Vail, a long-time member and former vice chairman. Vail is the general manager of Bloomington Avionics, Bloomington, Ill. He has more than 29 years experience in the aviation business, and he is a licensed single-engine pilot with instrument endorsement.

Vail was a member of the AEA's Strategic Planning Committee before being elected to the board of directors in 2005. He chaired the AEA's Government & Industry Affairs Committee, and he also spearheads the AEA Ambassador Program to promote better communication between AEA member companies and FAA Flight Standards District Offices.

He and his wife, Sandra, have two grown children. Vail is a native and life-long resident of Illinois.

"(The AEA has) enjoyed explosive growth during the past 15 years, and we continually represent avionics repair stations around the world," Vail said. "We've grown rapidly throughout the world, and today have members in nearly 40 countries.

"As an industry and as an association, we have a number of challenges in front of us. Safety management systems, TSA mandates, OSHA mandates — there are just a number of upcoming issues the association will be there to assist members with."
Vail is the first person to become AEA chairman under the new governance structure of the bylaws: serving first on a committee, then as a director on the board, then as vice chairman of the board, and now, chairman.

"Before that, many, many people put many, many years of effort into this organization. When the time came for change, the change was peaceful and went forward without any problems. I think the new structure is working well.

"I'm happy I was part of the board's original strategic planning committee and was able to see this transition all the way through from its inception to the present. I simply hope I'll do as well in this position as all the predecessors I've had the opportunity to know and learn from. I hope I can meet their expectations."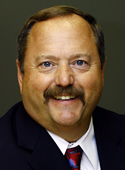 Gary Harpster of Duncan Aviation, Lincoln, Neb., was elected as the new AEA vice chairman of the board. Harpster was first elected to the AEA board of directors in 2005.

After he got out of the Navy in 1976, Harpster acquired both his private and commercial pilot's licenses. He then went back to school at the University of Omaha and later transferred to Iowa Western, where he received a degree in electronics technology.

Harpster flew for Omaha Air Supply for two years before landing a job at Sky Harbor in Omaha as manager of the avionics shop. In 1985, he joined Duncan Aviation and helped set up its first satellite shop in Houston, Texas. After Houston, he helped with a second shop in Cleveland, Ohio. During his early career, Harpster wrote repair station manuals and bought test equipment to get the shops running. He then became an avionics technical representative, troubleshooting aircraft systems. During the CVR era, he moved into his current position in avionics sales.

He and his wife, Susan, have three children and one grandchild.

The four open board of director seats for U.S. representation were filled during the 2010 AEA election, in which all AEA member companies vote, by incumbents Greg Vail; Chuck Freeland of Sandel Avionics, Vista, Calif.; and Rick Peavley of Vero Beach Avionics, Vero Beach, Fla.; and first-time board member Mike LaConto of Epps Aviation, Atlanta, Ga., who has served as a member of the AEA's Government & Industry Affairs Committee since 2007.  The AEA board of directors re-elected Freeland to once again serve as secretary of the board.
Those who were elected to the new international seats on the AEA board of directors are Garry Joyce of IAE Ltd., Cranfield, England, representing the European region, and Michael Kus of Avionics 2000, Melbourne, Australia, representing the South Pacific region. Vince Scott of Midland Instruments Ltd., Ontario, Canada, who was not up for re-election, represents the Canada region.
MEMBERS OF THE MEDIA:
High-resolution photographs of all members of the AEA Board of Directors are available:
http://aea.net/pressroom/imagegallery.asp
. Call if you have problems downloading photographs.
– 30 –
Founded in 1957, the Aircraft Electronics Association represents nearly 1,300 member companies in more than 40 countries, including approved maintenance organizations specializing in maintenance, repair and installation of aircraft electronics systems in general aviation aircraft. The AEA membership also includes manufacturers of aircraft electronics equipment, instrument repair facilities, instrument manufacturers, airframe manufacturers, test equipment manufacturers, major distributors, engineers and educational institutions.