Gary Harpster Begins New Role as Chairman
LEE'S SUMMIT, MO., April 25, 2013 -- Members of the Aircraft Electronics Association recently elected new representatives to its board of directors, and the AEA board of directors elected a new chairman and new vice chairman.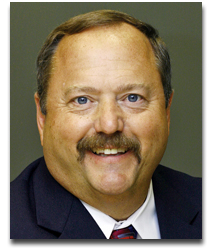 Gary Harpster
The new AEA chairman is Gary Harpster, a senior avionics sales representative for Duncan Aviation in Lincoln, Neb. A long-time AEA member who has served as vice chairman since 2010, Harpster was first elected to the AEA board of directors in 2005. After he got out of the U.S. Navy in 1976, Harpster acquired both his private and commercial pilot's licenses. He then went back to school at the University of Nebraska-Omaha and later transferred to Iowa Western, where he received a degree in electronics technology.

Harpster flew for Omaha Air Supply for two years before joining Sky Harbor in Omaha as manager of the avionics shop. In 1985, he joined Duncan Aviation and helped set up its first satellite shop in Houston, Texas. After Houston, he helped develop a second shop in Cleveland, Ohio. During his early career, Harpster wrote repair station manuals and bought test equipment to get the shops running. He then became an avionics technical representative, troubleshooting aircraft systems. During the CVR era, he moved into his current position in avionics sales. Harpster replaces Greg Vail of Flightstar Corp., who served as chairman the past three years and now becomes the immediate past chairman.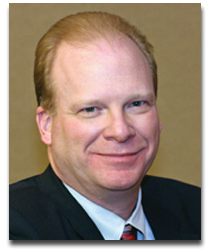 David Loso
David Loso, manager of avionics sales for Jet Aviation St. Louis, was elected by the board to serve as its new vice chairman. Loso was first elected to the AEA board of directors in 2009, and he has been in business aviation for 34 years. Loso began his career with Bellanca Aircraft Company while attending Alexandria Technical College in Alexandria, Minn. After graduation, he moved to Wichita, Kan., taking a position with Cessna at the Citation Service Center as an avionics technician. In 1979, Loso accepted an avionics bench technician position with Rockwell Collins in Wichita, Kan. In 1981, he moved to Houston, Texas, to work for Garrett Aviation. During the next 18 years with Garrett, he served in several positions with the avionics department, including avionics shop supervisor.

Loso returned to his hometown of St. Louis, Mo., in 1998, as director of avionics for JetCorp and then moved to Premier Air Center four years later as director of avionics. Loso has been in avionics sales since 2005, first as national avionics sales manager with Jet Aviation in West Palm Beach and now with Jet Aviation St. Louis as a result of the merger of Midcoast Aviation with Jet Aviation. Loso has served on the advisory board for the Alexandria Technical College avionics program, and he has been selected to serve on many of the major avionics manufacturer dealer advisory boards. He also has served as a member of the board of directors for the Greater St. Louis Business Aircraft Association.

The following members also were elected to serve for a three-year term of April 2013 to April 2016:
Chuck Freeland, Otto Instrument Service
Tom Harper, Avidyne
Garry Joyce, IAE Ltd.
Michael Kus, Avionics 2000
Mike LaConto, Epps Aviation
Rick Peavley, Vero Beach Avionics
Brian Wilson, Banyan Air Services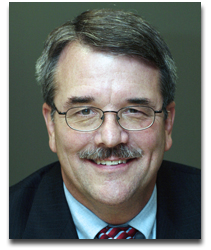 Chuck Freeland
Chuck Freeland, a regional sales representative for Otto Instrument Service in Ontario, Calif., was re-elected for his third three-year term. In addition, he has served as the secretary for the board since 2009, and will continue in that position after being re-elected by the board. Previously, Freeland was a regional sales manager for Sandel Avionics. He has been involved in the avionics industry for more than 30 years serving in various sales, marketing and flight department positions with Bendix/King throughout its transitions to AlliedSignal and Honeywell. He is an ATP-rated pilot with approximately 9,800 hours in various single- and twin-engine aircraft.

Freeland is currently working with the AEA Educational Foundation to foster better industry relationships with younger generations by encouraging high school students to pursue a career in aviation electronics.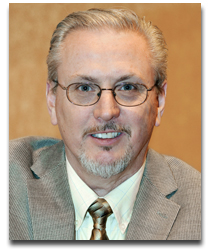 Tom Harper
Tom Harper, the director of marketing for Avidyne Corp. in Lincoln, Mass., was elected to the board for the first time. Harper is responsible for corporate identity, branding and demand-generation initiatives at Avidyne. He joined the company in 1998, as a 20-year veteran of the avionics industry.

Harper previously worked for AlliedSignal Aerospace (now Honeywell) in Olathe, Kan., where he served as manager of marketing communications. He began his career at King Radio Corp. as an electronics technician. He led the systems integration and harness fabrication department at King Radio's factory installation facility before moving into the marketing department as manager of advertising and marketing technical services. Harper serves on the ad hoc AEA Avionics Market Report Committee, and he is a licensed pilot. He attended the Missouri Institute of Technology and earned a bachelor's degree in business administration from Baker University with an MBA from Rivier University.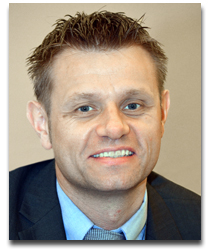 Garry Joyce
Garry Joyce, owner of IAE Ltd. in Cranfield, England, was re-elected for his second term to represent Europe. Joyce joined the Royal Air Force in 1989, originally as an airborne radar apprentice before moving into avionics. In 1997, Joyce left the RAF to pursue a career in civil aviation and joined IAE Ltd. as an avionics engineer. Once licensed, he became an inspector and, in 2001, became IAE's avionics manager. In 2006, Joyce purchased the company as part of a management buyout. He currently has several engineers carrying out maintenance, installation, repair (avionics and electrical) and owns EASA Part 145 and FAA repair station approvals.

Joyce regularly attends the AEA Europe Regional Meetings, and he is a member of the AEA Europe Government Committee for the discussion of European regulatory issues.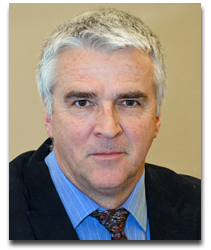 Michael Kus
Michael Kus, managing director of Avionics 2000 in Melbourne, Victoria, Australia, was re-elected for his third three-year term to represent the South Pacific region. Since its conception more than 20 years ago, Kus has expanded his business by growing it into one of the largest privately owned general aviation avionics equipment retailers and maintenance providers in Australia. Avionics 2000 was the first in Australia to fit and certify TCAS in a business aviation environment. It also was the first to obtain aircraft certification for primary means oceanic navigation using GPS. Kus' passion for aviation was launched in 1976, when he joined the Royal Australian Navy. He received avionics technician apprenticeship training with the RAN Fleet Air Arm and trained as an electrical fitter. While concurrently serving his country, Kus received honors from the Department of Technical and Further Education, NSW, for completion of its electronics and communications course in 1982.

Prior to starting Avionics 2000, Kus served six years with the Victoria Police Air Wing, where he became a licensed aircraft maintenance engineer (LAME) and is credited with orchestrating the avionics plan for its air ambulance service in 1985.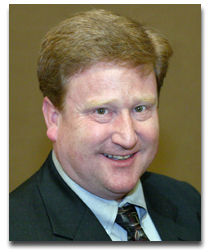 Mike LaConto
Mike LaConto, the director of avionics sales and service for Epps Aviation in Atlanta, Ga., was re-elected for a second three-year term. He was first elected to the AEA board of directors in 2010. Upon joining Epps in 1998, he worked as an A&P and then moved into the avionics department in 1999. He obtained GROL certification with radar endorsement from the Federal Communications Commission. He furthered his training and education as an autopilot specialist by obtaining certificates in electronic and computer networking from Clayton State University. LaConto has received his NCATT certifications (Aviation Electronics Technician, Communication, NAV and FOE) and A&P with inspection authorization.

Since 2007, LaConto has served as a member of the AEA Government and Industry Affairs Committee. He is on the Education & Training Advisory Committee for the Aviation Institute of Maintenance in Atlanta, and he is a member of the Experimental Aircraft Association and the Aircraft Owners and Pilots Association.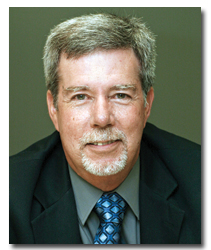 Rick Peavley
Rick Peavley, the president of Vero Beach Avionics Inc. in Vero Beach, Fla., was re-elected for his third three-year term. He has served on the AEA board of directors since 2007, and also serves on the AEA Government and Industry Affairs Committee. Peavley began his aviation career in 1969, courtesy of the U.S. Navy. He attended the University of Kansas studying electrical engineering and worked for King Radio Corp. as a test technician. Following a three-year stint in Anchorage, Alaska, with Air Logistics, he transferred to Petroleum Air Services, a joint venture with Air Logistics, in Cairo, Egypt.

Moving back to the U.S. after two years, Peavley was the avionics manager for Crescent Airways in Hollywood, Fla., before moving to Sun Aviation Inc. in Vero Beach, as avionics manager. After nine years with Sun Aviation, he left to open his own avionics shop.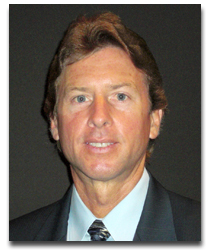 Brian Wilson
Brian Wilson, the director of avionics for Banyan Air Services in Fort Lauderdale, Fla., was elected to the board for the first time. Wilson has worked in the aviation industry for more than 34 years. He began his career in the U.S. Navy where he served for seven years performing line troubleshooting on various aircraft; then transferred to the Depot level where he troubleshot the black boxes to component level. Following his service, Wilson moved to South Florida as a radar bench technician and line troubleshooter. Prior to joining Banyan six years ago, he served in supervisory or management positions at Bombardier, Raytheon and Jet Aviation.

Wilson currently serves on advisory boards for Rockwell Collins, Satcom Direct and Aircell. He is a contributing editor for World Aircraft Sales magazine, focusing his articles on emerging technologies and has been a guest speaker on this subject at numerous conferences, both domestic and international.
– 30 –
Founded in 1957, the Aircraft Electronics Association represents nearly 1,300 member companies in more than 40 countries, including approved maintenance organizations specializing in maintenance, repair and installation of aircraft electronics systems in general aviation aircraft. The AEA membership also includes manufacturers of aircraft electronics equipment, instrument repair facilities, instrument manufacturers, airframe manufacturers, test equipment manufacturers, major distributors, engineers and educational institutions.