ADS-B Update from the FAA
Thursday, July 13, 2023
2 p.m. Eastern Daylight Time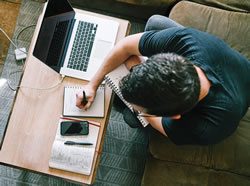 Members can find a link to register for this free webinar on the AEA website with their member login and password.
Join us for an overview from the FAA of ongoing work pertaining to ADS-B In and Out, including an update on regulatory work for allowing certification and use of ADS-B version 3 avionics. Discussion will include the most commonly identified installation issues.
Presenters from the FAA include:
Alex Rodriguez, Technical Advisor – Surveillance
Brent Elliott, Aviation Safety Inspector
Michael Akers, Aircraft Maintenance Division
How to participate in this members-only webinar:
From your computer, tablet or smartphone, visit AEA.net/webinars.
Enter your AEA member login and password.
Press the "Webinar Registration" button. Space is limited; you must register for the webinar.