David Loso begins new role as chairman
LEE'S SUMMIT, MO., March 25, 2014 -- Members of the Aircraft Electronics Association recently elected new representatives to its board of directors, and the AEA board of directors elected a new chairman and new vice chairman.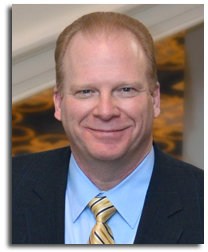 David Loso
The new AEA chairman is David Loso, manager of avionics sales for Jet Aviation St. Louis. He served as vice chairman the past year and replaces former chairman Gary Harpster who will serve as immediate past chairman. 
Loso was first elected to the AEA board of directors in 2009, and he has been in business aviation for 35 years. Loso began his career with Bellanca Aircraft Company while attending Alexandria Technical College in Alexandria, Minn. After graduation, he moved to Wichita, Kan., taking a position with Cessna at the Citation Service Center as an avionics technician. In 1979, Loso accepted an avionics bench technician position with Rockwell Collins in Wichita, Kan. In 1981, he moved to Houston, Texas, to work for Garrett Aviation. During the next 18 years with Garrett, he served in several positions with the avionics department, including avionics shop supervisor.
Loso returned to his hometown of St. Louis, Mo., in 1998, as director of avionics for JetCorp and then moved to Premier Air Center four years later as director of avionics. Loso has been in avionics sales since 2005, first as national avionics sales manager with Jet Aviation in West Palm Beach and now with Jet Aviation St. Louis as a result of the merger of Midcoast Aviation with Jet Aviation. Loso has served on the advisory board for the Alexandria Technical College avionics program, and he has been selected to serve on many of the major avionics manufacturer dealer advisory boards. He also has served as a member of the board of directors for the Greater St. Louis Business Aircraft Association.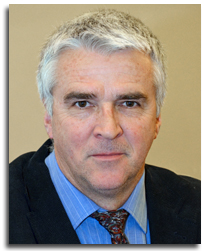 Michael Kus
Michael Kus, the founder and director of Avionics 2000 Pty. Ltd., based in Melbourne, Victoria, Australia, was elected by the board to serve as its new vice chairman. Since founding his company in 1988, it has grown and diversified to its present-day status as a full-service provider, including avionics, aircraft operation and airframe engine. This expansion has elevated Avionics 2000 to what is now, arguably, the largest privately-owned avionics equipment retailer and maintenance provider for general aviation aircraft in Australia. Kus is proud to have pioneered his company as the first in Australia to fit and certify TCAS in a business aviation environment (September 1999), and the first to obtain aircraft certification for primary means oceanic navigation using GPS (November 1999). During the recent AEA International Convention & Trade Show, Kus was voted by his peers as the 2014 AEA Member of the Year.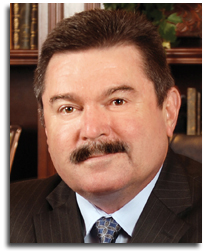 Jim Joubert
In addition, Jim Joubert, founder of Pacific Southwest Instruments in Corona, Calif., was elected by the board to serve as treasurer. In March 1982, Joubert founded the company, which has now grown into a worldwide provider of aircraft instruments and repair services. As newly elected treasurer, Joubert will serve as chairman of the AEA Finance Committee. Joubert was named the 2012 AEA Member of the Year. 
The following members also were elected to serve on the board of directors for a three-year term from April 2014 to April 2017.
Rick Garcia, Gulf Coast Avionics
Jeanne Meade, Velocity Aerospace
Mike Minchow, Duncan Aviation
Rick Ochs, Spirit Aeronautics
David Salvador, Aircell
– 30 –
Founded in 1957, the Aircraft Electronics Association represents nearly 1,300 member companies in more than 40 countries, including approved maintenance organizations specializing in maintenance, repair and installation of aircraft electronics systems in general aviation aircraft. The AEA membership also includes manufacturers of aircraft electronics equipment, instrument repair facilities, instrument manufacturers, airframe manufacturers, test equipment manufacturers, major distributors, engineers and educational institutions.