Greg Vail of Flightstar Corp. is Member of the Year; 
Appareo is Associate Member of the Year.
NEW ORLEANS, LOUISIANA, March 13, 2017 -- Two prestigious industry awards were presented during the opening session of the 60th annual Aircraft Electronics Association International Convention & Trade Show in New Orleans, Louisiana, on Monday, March 13. Greg Vail of Flightstar Corp. in Savoy, Illinois, was named the 2017 AEA Member of the Year, while Appareo was honored as the AEA Associate Member of the Year.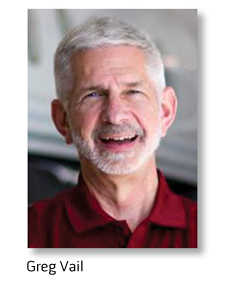 2017 AEA Member of the Year: Greg Vail
With more than 36 years of experience in the general aviation industry, Vail's interest in aviation started in his early 20s, when several friends earned their private pilot's license. During that time, he became good friends with an airplane and helicopter pilot who purchased a small avionics shop in Bloomington, Illinois.
Prior to his life in aviation, Vail worked for six years in restaurant management. He left the profession and moved to Bloomington in 1980 to manage Bloomington Avionics. Then in January 2012, Vail moved to Flightstar in Savoy, Illinois. 
Founded in 1978, Flightstar is an aviation service organization located at the University of Illinois-Willard Airport. With more than 100,000 square feet of office and hangar space, the company offers a wide range of services, including a full-service FBO, airline and MRO; avionics sales with installation and repair; and worldwide executive jet charter with full aircraft management services. 
An active member in the AEA, Vail served on the association's Strategic Planning Committee before being elected to the board of directors in 2005. In addition, he served as chairman of the Government Affairs and Regulatory Committee, and he spearheaded the AEA's Ambassador Program to promote better communications between member companies and the FAA's Flight Standards District Offices.
A former vice chairman of the AEA board of directors, Vail was elected chairman in 2010 and served in that role until 2013. An industry veteran, Vail has served on a number of advisory boards for various manufacturers, and he is a licensed single-engine pilot with instrument endorsement.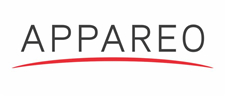 2017 AEA Associate Member of the Year: Appareo

Appareo was founded 13 years ago by Barry Batcheller, an electronics innovator well-known in the agriculture industry. With its headquarters in Fargo, North Dakota, Appareo quickly became a recognized leader in the engineering and manufacture of low-cost innovative avionics solutions.
The company is most known for its Stratus products, including portable ADS-B receivers and the recently certified 1090ES transponder for 2020 compliance. What many people don't know is that Appareo first made a name in the aviation industry by pioneering flight data monitoring for light fixed-wing aircraft and rotorcraft. 
The company turned heads at an NTSB hearing by introducing the most compact and lightweight flight data recorder available -- a "black box" that fits in the palm of your hand. Vision 1000 is now a standard factory install on all lightweight aircraft manufactured by Airbus Helicopters, and it's installed on many single-piston aircraft utilized by flight schools.
Appareo's success in developing cutting-edge technologies is a direct result of the internal commitment to be bold in the pursuit of innovation. The company attributes much of its success to the approach of looking through a pilot's lens. There are many private pilots on staff, starting with executive leadership and extending throughout the engineering and sales teams. This personal connection to aviation infuses passion into every product that Appareo designs, builds and supports. 
Named the No. 1 fastest-growing engineering company in the country in 2011 by Inc. Magazine, Appareo continually adds to its portfolio of certified and noncertified aviation products that are sold through a network of 400 authorized dealers. The company employs 180 people across three locations (Fargo, North Dakota; Tempe, Arizona; and Paris, France), including a state-of-the-art electronics manufacturing facility. Appareo is an accredited FAA parts manufacturing facility, and all products are designed, developed, built and supported in the United States.
An AEA member since 2013, Appareo exhibits, hosts training sessions and often serves as a sponsor at the AEA International Convention & Trade Show, along with AEA Connect Conferences throughout the year. 
To see a complete history of past AEA award winners, click here.
– 30 –
Founded in 1957, the Aircraft Electronics Association represents nearly 1,300 member companies in more than 40 countries, including approved maintenance organizations specializing in maintenance, repair and installation of aircraft electronics systems in general aviation aircraft. The AEA membership also includes manufacturers of aircraft electronics equipment, instrument repair facilities, instrument manufacturers, airframe manufacturers, test equipment manufacturers, major distributors, engineers and educational institutions.